Co-Located Events at Learning Solutions

Learning Solutions focuses on proven practices and exploring what works at the intersection of learning and technology. To expand upon this theme, we're pleased to host two unique co-located events fully dedicated to some of the most important topics in our field.
LMS & Learning Platforms Forum
The LMS & Learning Platforms Forum presents a unique opportunity to examine the evolving learning platform landscape and how to harness new technologies in order to build an effective learning strategy for your organization.
Designing Digitally's
Serious Games Summit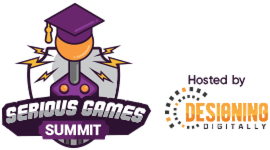 Monday, March 30
During Designing Digitally's Serious Games Summit, you will gain exclusive insight from industry experts and experience first-hand how Serious Games can be used to improve your employee learning and development.